Item request has been placed!
×
Item request cannot be made.
×
Processing Request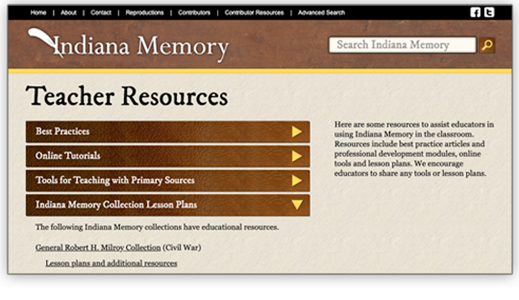 Teaching History
The Indiana Memory database provides resources to assist educators in using Indiana Memory in the classroom. Resources include best practice articles and professional development modules, online tools and lesson plans. We encourage educators to share any tools or lesson plans.

Operated by the Indiana State Library, The Hoosier Chronicles provides free, online access to high quality digital images of Indiana's historic newspapers by digitizing our collection, and assisting other organizations in making their collections digitally available.
Follow their blog to read posts about yesteryear's news.